| | |
| --- | --- |
| Chateau Calder - 2005 | Updated: 01/08/06 |
Once we finished our house remodeling this year we had a set of plans for the house that were just begging be reused. Here is the result. Thanks goodness the real builders didn't put a sagging roof on the front of the house.

Look closely and you will see the white fountain just outside the front door. At the upper right of the house is the 2nd floor deck. It's hard to see in real life too. The driveway and garage are at the left. That may be a pine tree at the right but we won't plant any of those.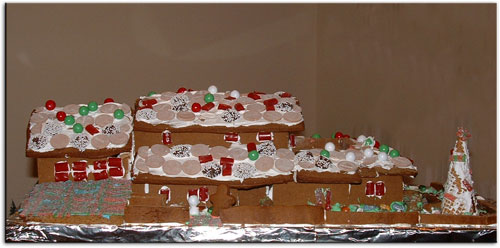 Now we just have to decide who gets to eat it and accept the calories.